Nano Particle Microbial Remediation is our specialty!
Mold Remediation
Bio Restoration LLC uses industry-recognized risk-reduction measures on your home or property to control and prevent mold spores, particles, and pollutants caused by water damage.
We offer solutions that reduce mold contamination risk levels down to:
"Condition 1- Safe"
As per IICRC S520: Standard and Reference Guide for Professional Mold Remediation
Our decades of expertise have taught us how to prevent and control mold and other unfavorable and harmful conditions in indoor residential environments that wreak havoc on your family's respiratory and overall health.
Your well-being is important to us!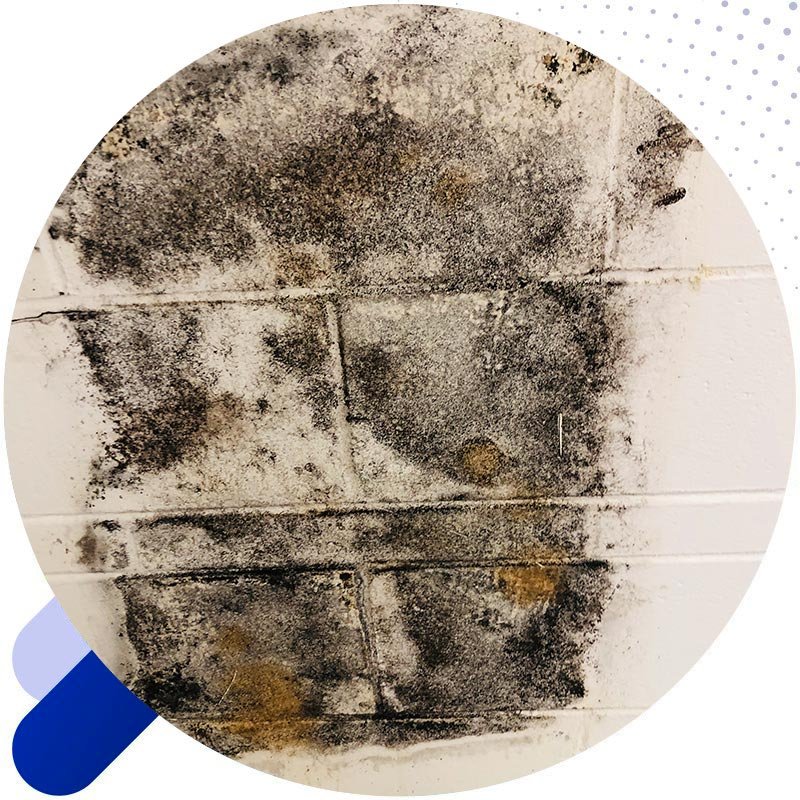 Get Started
Unlike other mold remediation or mold inspector companies, we utilize state-of-the-art equipment and techniques to ensure accurate and superior results. Our efficient approach not only delivers exceptional outcomes but also saves you money. Bio Restoration LLC strongly recommends hiring third-party, state-licensed mold inspectors to manage your mold remediation project.
Using unbiased, knowledgeable professionals ensures you avoid dishonest pricing practices and conflicts of interest. Moreover, independent mold inspectors are specially trained and equipped with cutting-edge technology (i.e., digital electronic primary calibrators and bio-pumps) to ensure high levels of accuracy while taking air samples, swab samples, or other samples/tests from your home.
Moving Forward
Once you've lined up your mold protocol, you'll be ready to take action! Call the Mold Remediation Specialists at Bio Restoration LLC to handle everything else. You can trust us to keep you updated as the decontamination process progresses. We keep our worksites safe and contained to minimize the impact and inconveniences on your daily routine. If the job is extensive and requires you to leave your house temporarily while we're onsite, we'll work hard to get you back home as soon as possible.
We're committed to treating every customer like a member of our own family, with respect, kindness, and a genuine desire to give you a pleasant experience, even during the stressful time of residential mold remediation.
Bio Restoration Solutions
Hurricane Water Damage
Florida's hurricanes and other harsh weather conditions leave a lot of damage in their wake. Roof leaks, window breakage, swimming pool overflow, and sewage system failures are just a few of the inconveniences Florida homeowners may face after a hurricane event.
Perhaps the most hazardous consequence of a hurricane is residual Category 3 "Black Water," which contains disease-causing organisms and highly unsanitary toxins. In fact, the pathogens often found living in post-storm Black Water can expose you and your loved ones to life-threatening diseases such as:
Hepatitis B and C
Norovirus
Tetanus
West Nile Virus
Tuberculosis
HIV / AIDS
Even the most thorough cleanup by a homeowner can't fully address hazardous contaminants that soak deep into sheetrock, carpeting, insulation, wood, subfloors, etc.
Hire BIO RESTORATION LLC to remediate your home after a damaging hurricane and:
Reduce your chances of exposure to dangerous pathogens
Address long-term problems like hidden mold growth
Acquire Risk-Reduction measures to ensure your health and environmental safety
Get professional Mold Remediation performed according to National Standards
Chronic Inflammatory Response Syndrome (CIRS)
C.I.R.S.
Bio Restoration LLC is laser-focused on improving our clients' quality of life and health in the Orlando and Brevard County area. We do everything possible to remediate the issues and bring the air quality in your home back to optimal conditions.
Chronic Inflammatory Response Syndrome (CIRS) is a multi-system/symptom illness that affects people exposed to toxins such as mold spores, bacteria, or other biotoxins, particles, and pollutants found in homes and buildings that have suffered water damage. These harmful toxins invade the immune system and trigger an inflammatory response which can lead to the immune system attacking its tissues, causing inflammation and "clusters" of other associated symptoms such as:
Body aches, weakness, headache, light sensitivity, and decreased assimilation of new knowledge
Joint pain, morning stiffness, and leg cramps
Abdominal pain, diarrhea, leaky gut, and numbness
Disorientation, watery eyes, and metallic taste
Congested sinuses and shortness of breath due to mycotoxins interfering with breathing
Fatigue and chronic fatigue
Impaired memory and decreased word finding
Skin sensitivity, rashes, and "pins and needles" tingling
Ice-pick headache pain, red eyes, blurred vision, sweats, and mood swings
Difficulty concentrating due to brain inflammation
Vertigo and static-electricity shocks resulting from a weakened immune system
Difficulty regulating body temperature, more frequent urination, and appetite irregularities
Excessive thirst, coughing, and confusion
If you or a family member already struggles with symptoms associated with Chronic Inflammatory Response Syndrome (CIRS) or is diagnosed to be at risk for developing adverse health conditions from exposure to interiors affected by water damage, contact Bio Restoration LLC immediately.
Respiratory Illnesses and Other Medical Conditions
Individuals with respiratory health or immunocompromised conditions are at an increased risk when exposed to mold and other household contaminants. These irritants can exacerbate symptoms and lead to even more severe health issues.
Allergies
Aspergillosis
Asthma
Burns
Emphysema
Cancer
Chemotherapy/Radiology Treatments
C.O.P.D. (Chronic Obstructive Pulmonary Disease)
Cystic or Pulmonary Fibrosis
Dialysis
Immunodeficiency Disorders (AIDS/HIV)
Mycotoxicosis
Organ transplant recipients
Surgical wounds
Eliminating mold growth and its associated airborne pollutants is a critical measure that homeowners must take seriously, especially when family members fall into one or more of the above categories.
Bio Restoration LLC mold-remediation services ensure a safe environment, so individuals with respiratory and other medical conditions can breathe easier and enjoy improved overall health.