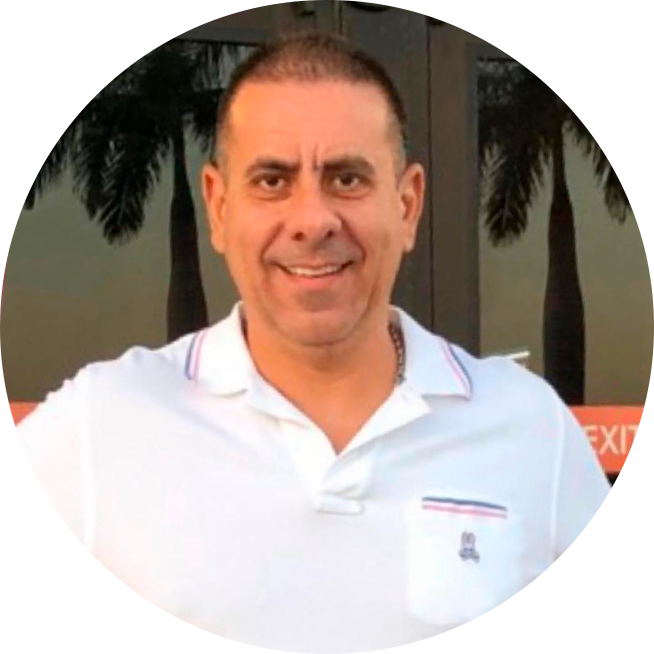 Who I'm
I'm John Higuita, owner and operator of Bio Restoration LLC. I began working in the water damage and mold remediation field in 1999, taking on flooded basements and homes, dryouts, asbestos abatements, etc., in the New York/New Jersey area. In 2005, I moved to Florida and began working for some of the largest mold remediation companies in the industry, on hundreds of projects related to water damage, mold contamination, post-hurricane dry-outs, and more. I'm now the proud owner and operator of my own mold remediation family business: BIO RESTORATION LLC
My Professional Credentials
Mold Remediator - State of Florida License # MR 2970
NORMI (National Organization of Remediators and Microbial Inspectors) member
BTS Biocide Applicator
RSA Introduction to Microbial Remediation
RSA Introduction to Restorative Drying
Steramist Surface Unit TOMI Environmental Solutions
Steramist Surface Unit Construction School Mold Assessment and Remediation
CIRSx Advanced Small Particle Remediation Workshop 2022
CIRSx Advanced Small Particle Remediation Workshop 2023
Ozone and Hydroxyl Remediation BOI environmental
ITC TH50 Fundamentals of Infrared
ISES Environmental Asbestos Training 2002
As an established, family-owned business operating since 1999, we're not pressured to fill monthly minimum quotas on job sales. And to avoid even the appearance of having conflicts of interest, we don't perform reconstructions, mold protocols inspections, or home repairs, (nor do we make referrals to other companies).
You can rest assured knowing our suggestions and recommendations about how to remediate your mold and contamination problems are necessary and specialized.
All our effort goes into doing the best, professional job possible for you and your home.
Every member of the Bio Restoration LLC team is dedicated to transparent communication, quick response times, acting with honesty and integrity, professionalism, and treating our customers like family.
If you're a homeowner struggling to make your cherished living space safe for your loved ones, you can count on Bio Restoration LLC. We'll treat your home with care and respect and provide the personalized mold remediation service it needs (and you deserve)!